Welcome to stinkfoot.se!
—
What's new?
August 2013: New pedals! I finally found time to tinker with a couple of dirt pedal projects I've had on the backburner – check them out here.
July 2013: New guitar! Check out the 1986 Ibanez RG450 on the "guitars" page.
Feb 2013: New article about using a rechargeable power pack as a pedalboard power supply, and an article about modding the Marshall ED-1  compressor for bass.
Jan 2013: Three units from Decibel 11 added to the "Power supplies" page.
Dec 2012: Updated the "measure your pedal" page with info on how to measure current draw on adapter only pedals.
Nov 2012: Mooer Compact series pedals added to the Power List.
—
What kind of site is this anyway?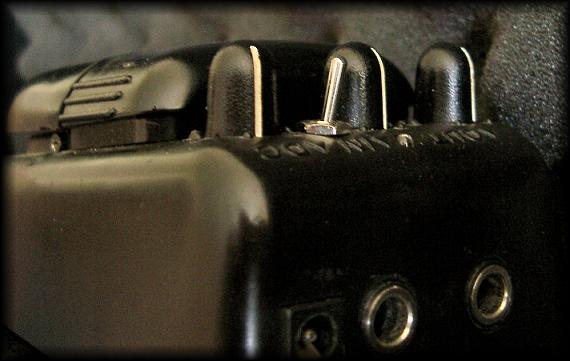 Well… in the early 2000s, I started a website which mainly contained info on my guitars, amps, effects etc. I don't know if anyone was really interested, but it was fun to write

Later on, it evolved into a DIY info site, with information about modifying pedals, how to power them and what true bypass is and isn't. I also started listing current draw figures for guitar pedals, as a service to anyone who needed to know if their power supply would be able to handle the load. I also got the stinkfoot.se domain and started modifying pedals for other people, while moving the other stuff in under that domain.
In 2010, I finally took the plunge to redesign the whole site. Most of it is now in blog form, so you can search categories etc. A couple of years later, I'm still adding stuff – maybe not as frequently as before, but still… the site keeps growing.
The "Stinkfoot pedaler" pages are in Swedish only – I've shrunk the number of pedals I mod for others, and decided to only target them to the Swedish public.
—
If you want to contact me, here it is:
andreas (at) stinkfoot.se
I don't like spambots, but if you're human I guess you know what to do with the (at) bit…

—